An American actor and voice artist Nicholas King Nolte is known for his portrayal in the 1991 movie, The Prince of Tides, in which he received an Oscar nomination for Best Actor and earned the Golden Globe Award for Best Actor – Motion Picture Drama. Nick also garnered multiple awards and nominations for his character in the 1998 film, Affliction.
In 1992, People's Magazine hailed him as Sexiest Man Alive.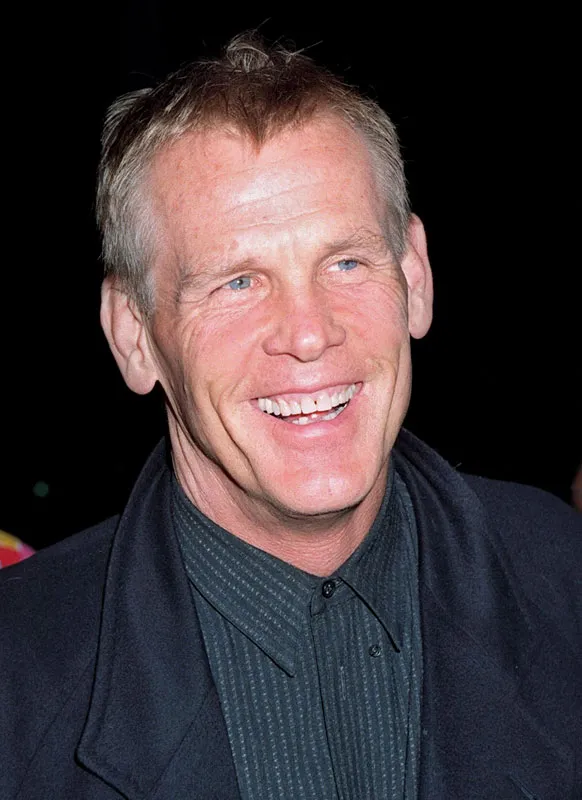 On November 20, 2017, After his almost 50 years in the film and acting industry, Nolte finally attained a star on the Hollywood Walk of Fame.
Discover more things about the exciting life of Nick Nolte with his wife, Clytie Lane. Moreover, Find out his dating history and his children!
Nick Nolte has been Married to his Wife, Clytie Lane since 2016
Clytie Lane is the 4th wife of Nick Nolte. Despite having been with each other for years prior to getting married, the two said "I do" on September 6, 2016. According to sources, Clytie and Nick first encountered each other in a pilate class in 2003, and their romance quickly developed. They dated for over ten years before deciding to get married.
As per the latest reports, Clytie and her husband have been living at the Malibu, California, Mansion. Additionally, the two are frequently spotted having fun together at various events shows how close they are. They had been living a reasonably happy relationship, despite all the odds, like a picture-perfect couple.
Nick Nolte's Past Relationships and Ex-wives
Before settling down with his current wife, Clytie, Nick had a few previous failed marriages and had dated several women in the industry. Nick got married for the first time to actress Sheila Page in 1966. Sadly, they separated in 1970, after four years of being married.
In 1978, he tied the knot with Sharyn Haddad for a second time. They were married for six years before getting a divorce in 1984.
The third marriage he had was to Rebecca Linger. They were married in 1984, but in 1994, almost ten years after they were wed, he filed for divorce.
Nick dated Karen Louise Ecklund from 1970 until 1977, as well as Maura Tierney. Shortly after, he began an affair with Jacqueline Bisset in 1976. He was linked to Jean Simmons and Kate Jackson in 1977. 
He also went out with Debra Winger from 1980 until 1981 and Vicki Lewis from 1993 through 2003.
Clytie Lane's Biography
Born in 1969, Clytie Lane Nolte is of Caucasian descent. She is a British scriptwriter, personal trainer, and actress.
Prior to beginning her job in the industry, she went to the university to study English literature and modern dance. Additionally, she portrayed Chery in the 2006 romantic comedy Coffee Date.
She is also a Pilates instructor and a personal trainer with full certification. She has experience with both yoga and meditation. Clytie is employed with Malibu Fitness.
Nick Nolte's Kids
Nick had his first son, Brawley Nolte, with Rebecca on June 20, 1986. His second child with his 4th wife, Clytie, was born in 2007, named Sophie Lane Nolte. Both are active as an actor and actresses in the Hollywood industry.